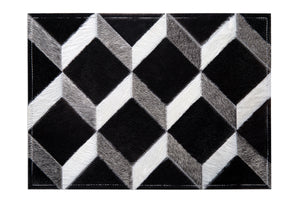 Turboprops
Mountain Ranges Black and White Handcrafted Placemat
Regular price
$ 28.50
$ 28.50
Unit price
per
Lots of interest with a repeating pattern of stars and crosses as well as black, beige and white form an unforgettable piece of table top artwork which will dazzle you while you dine. This unique handmade place mat created by expert craftspeople in Brazil from the World's finest hair on hide will provide years of enjoyment. Clean with a damp cloth and mild soap.
Materials: Leather hair-on-hide
Features: Black / White / Medium Beige
Overall Dimensions: 17 x 11.5 x .25 inches
Model: PM-STCR 101
Collection: Table Art
Wholesale Price!
---